One of the most basic appliances in the kitchen, being its heart is a cooker. A perfect gas cooker should make it possible for you to prepare any foods you are willing to, with gas burners, an oven and an integrated grill. Easy Buy makes it possible to buy pay weekly gas cookers for those who are dreaming of changing their kitchen appliances yet lacking money for making their dreams come true. We also offer gas cookers pay outright for those who don't like any long term financial liabilities.
How to choose pay weekly gas cookers effectively?
Before choosing a gas cooker, think what you will usually use it for. Do you have to cook for a big family? If yes, you should choose a wider gas cooker to be able to use four burners simultaneously. If you cook a lot, make sure you choose high-efficiency gas burners to save energy – you can cook up to 35% faster. When looking for pay weekly gas cookers, analyse how often you bake cakes or prepare food in the oven. You can buy a cooker with a double oven to prepare two different dishes at the same time.
Why should you choose our gas cookers on finance?
Easy Buy offers the option of spreading the cost for the customers who would like to change their kitchen appliances but currently lack money. Simply add one of the gas cookers on finance into the cart and select the most suitable repayment option by adjusting the number of weeks to pay the amount over.
Gas cookers pay outright

with an extra grill function
If you prefer to buy appliances outright, you can also find a wide selection of gas cookers pay outright at Easy Buy. You don't have to do much to buy one – add it to the cart and click pay outright in the payment options. Apart from a hob with gas burners and a double oven, an extra grill function seems quite interesting. You can choose an eye-level grill which will ensure the perfect food finish. A grill function may also be available in one of the ovens.
Pay monthly gas cookers

which will save your time
At Easy Buy you can also decide on the option of pay monthly gas cookers. When deciding which gas cooker to buy, remember about a few features which will save your time. Ovens fitted with a glass panel door are easier to clean. If the glass can be completely removed, cleaning may be even simpler. Catalytic oven liners break down grease and fat, reducing the cleaning time to the minimum. In case flames go out, a built-in flame safety device will cut of the gas automatically – make sure your cooker has the option to.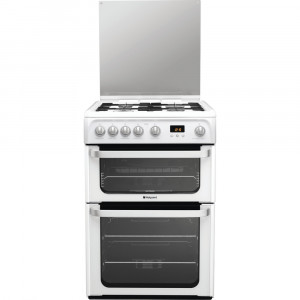 WAS £529, SAVE £80!
Availability: In Stock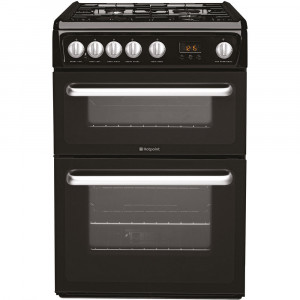 Self Cleaning Technology
Availability: In Stock