Complete your living and bedroom set with Easy Buy
It's best to find your living and bedroom set in one shop, which will save your time and money, and keep the same style of your furniture. Even if you don't have enough money to buy everything you need at once, you can spread the cost and buy furniture pay weekly or furniture pay monthly.
Furniture pay weekly

will make your bedroom comfortable
A bedroom is the most important room in your house where you can relax after a hard day. The number of furniture pay weekly you can fit in your bedroom depends on its size, but there are a few pieces of furniture you can't do without. Thanks to our spread the cost offer, you can have the furniture right away and pay it over for upto 104 weeks. A bed with a comfortable mattress will improve your sleep efficiency. You can choose from memory foam or gel mattresses to relieve aches and pains. A wardrobe will allow you to keep all your clothes neat and tidy. Easy Buy offers you two or four-door wardrobes, depending on the number of clothes and the size of your room.
Additional furniture on finance for your bedroom
Apart from a bed and a wardrobe, a bedside cabinet and a drawer chest are two pieces of furniture on finance that will give your extra storing space and comfort of keeping things at hand. A bedside cabinet will store your cosmetics, glasses or books. A drawer chest may be used for bed clothes, towels or pyjamas.
Design a modern living room with furniture pay monthly
Easy Buy gives you the opportunity of buying modern or traditional furniture. You can buy simple ladder-style storage sets, comprising of a bookcase, computer desk, TV entertainment unit, and a corner set unit. You can choose all of the elements, that will create a stylish decor of your living area or choose the units separately. For those who prefer more classical decor, you will find a combination of nook shelves, cupboards and basket space. Silver handles make the room look stylish while basket storage gives an instant cottage feel. A comfortable sofa is a must in the living room, creating your space for coffee break or quality time with your family. Choose the style that fits the rest of the furniture, from more classy and elegant, with brushed chrome legs and curved arms, to modern Scandinavian design with wooden legs and simple arms. Your living room can be furnished even if you lack money – simply use the option of furniture pay monthly instalments and enjoy your time in your beautiful living room now.
Furniture pay outright

for your dining area
You don't have to spread the cost as Easy Buy offers you furniture pay outright too. Your dining room may look fabulous with a set of a table and chairs. An oak finished table complete with four sturdy chairs may amaze the lovers of classic furniture. The chairs finished in black leather will add up to the stylish look of your dining area. Those who prefer a high-gloss white finish may also find a suitable dining set, with subtle blue LED under-lighting built into the table apron.
FREE Delivery for your furniture
Once you have selected thw furniture you want, we will deliver it from our furniture store in Hull. The best part of it is delivery and instalation is FREE! So you don't have to worry about squeezing it into the car, we will deliver it free of charge and place it in the room of your choice.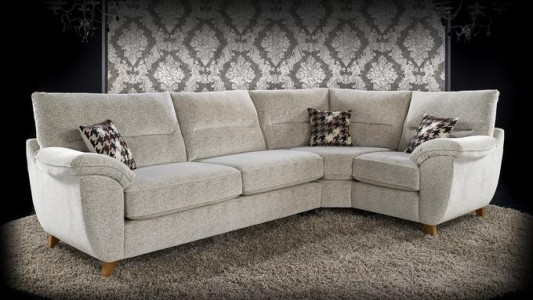 More Sizes & Colours Available
Availability: Special Order
6-12 Weeks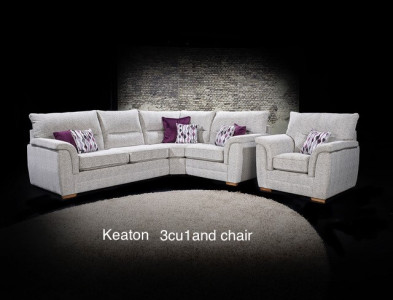 More Sizes & Colours Available
Availability: Special Order
6-12 Weeks