Tablets and iPads are on their way to replacing laptops and PCs used for the purpose of studying and working. They are much smaller and lighter than laptops, offering you the same number of functions and working equally efficiently. Check our selection of tablets pay monthly or tablets pay weekly, and iPads pay weekly - you can find them all at Easy Buy.
The most efficient tablets pay monthly
Visit Easy Buy and find the newest and most efficient tablets pay monthly. The purchase of the basic school equipment doesn't necessarily mean a ruined home budget. If you are currently struggling, Easy Buy gives you the opportunity of spreading the cost into the number of months you choose. Simply tick the option you would like to purchase and start enjoying tablets pay monthly right away.
A multitude of functions of tablets on finance
All-metal body of tablets on finance will be a perfect solution if you need to take your tablet along – it gives you extra support in case you drop it. Don't forget about a folio case, having the function of a shield to your device. Choose dual speakers to enjoy clear sound coming from them and save space on your desk as you will no longer need separate speakers to appreciate the beauty of your favourite music. Those who still hesitate and can't make up their mind if they prefer a laptop or a tablet, a two-in-one tablet on finance and a laptop is a perfect solution. You can choose if working with a touch screen is more comfortable than using a keyboard. Thanks to such solution you don't need two devices any more.
Tablets pay weekly

for your convenience
You can still do shopping at Easy Buy if you prefer paying weekly – check our offer of tablets pay weekly. You can spread the cost into even 104 weeks if that's the most convenient to you. Your kids will be over the moon with one of the Kids Tablets that come with apps, games and e-books pre-installed. They give you full parental control, and your child can get cameras and microphone for the unlimited exploration of the world. Make sure the battery is powerful enough to deal with long usage time.
iPads pay weekly

that will amaze you
Watch films with Retina display, create any document or a masterpiece with Apple Pencil, write emails with Smart Keyboard – do all of these with iPads pay weekly. The multitude of their functions will amaze you and encourage you to replace your PCs in your office with iPads pay weekly. The Bionic Chip makes iPads even faster than any PC.
Laptops on finance
Focus on your schoolwork or want to get your work done on the go? Well, our pay weekly laptops are perfect for every occasion. All incredibly powerful machines, with incredible displays, the way you work or browse the web will never be the same again. The beauty of Easy Buy is that you can choose how you pay for your pay outright laptop. You can either pay outright, or simply spread the cost of our products with our flexible finance plans with weekly or monthly payments.
FREE Delivery on your items
If you can't make it to our shop in Hull, then don't worry! We offer FREE delivery on your items. Be sure to check our catchment area to ensure you qualify, but we deliver to Hull, Grimsby, Lincolnshire, as well as other loations in East Yorkshire and North Lincolnshire.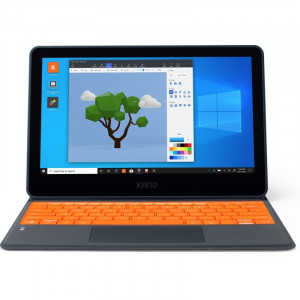 Perfect Children's Laptop
Availability: In Stock